Feast of Blessed Virgin Mary for Seeds | January 15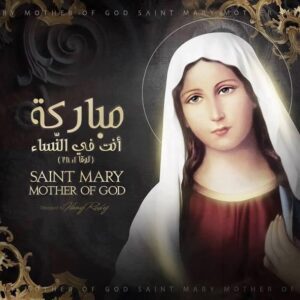 This feast is commemorated in the liturgical calendar of the Malankara Indian Orthodox Church in the honor of Blessed St Mary is the 'Feast of St Mary for Seeds' (i'do d-yeldas Aloho d Al Zar'o,) on January 15. It is Blessed Virgin Mary's Feasts that we commemorate among the saints. The Holy Church gives her the status of 'Queen of Saints' and First of among the saints. It is of St Virgin Mary that we seek refuge intercessions in prayer the most.
'Kathirukale yorththidavaththil-viththinu makarathil
Munthiriye prathi chingathil-perunal moonnavam
Varsham thorum- bhagyavathi smruthiyai
Ghoshi kkaname-nnezhuthappettavayaam
Kanyakathan granthangalumai- yoohanon sleeha
Vannappozheppessussil- panimazha varshichu
Haleluyya- Aval prarthana sharanam'
Syrian poets called the 'Potters' attribute setting these feasts of the Virgin Mary, to John, the Evangelist. Those poets are quoted saying: "With dew and drizzle the land of Ephesus was sprinkled when St. John brought to it the messages of the Virgin Mary to Ephesus commanding that the blessed Feasts of the Virgin be celebrated three times a year. Farmers recognized the role of God in protecting their livelihood, and sought God's help through the intercession of the Blessed Virgin.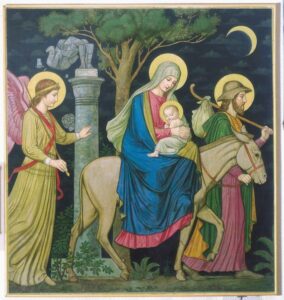 The Feast of the Virgin Mary of the sowing is in January. In May is the Feast of the Virgin Mary for blessing the crops & In August is her Feast of the blessing of the vineyards, which are the symbol of the mystery of life.
According to medieval tradition, the Holy Family of Mary, Joseph and the baby Jesus fled from King Herod barely ahead of his soldiers, they came upon a farmer sowing his field. "Please don't tell the soldiers you saw anyone come by," they begged. The farmer, however, was too frightened to help them. When the soldiers arrived and asked whether the farmer had seen the fugitives, the farmer told the truth; "I saw them pass by, as I was sowing this field." The soldiers, seeing the field, turned back, as the wheat field was ready for harvest so they concluded that no one could have passed by anytime recently.

There was a time when the entire efforts linked with the agriculture were submitted to the care and protection of St. Mary, Mother of God, as well as all the Saints including the Apostles. Our forefathers used to take out the seeds from the store houses which were commonly known as "Ara", only after prayers and intercessory prayers. Our forefathers used to whisper every time "My God and My Mother" ("Ente Daivame and ente Maathave).

Let us not lose the tradition of seeking the intercession and protection of St. Mary, Mother of God in our day-to-day affairs. Let seek the continuous intercession of the Mother of God and to avail the blessings let us call her "Ente Daiva Maathave"