Moranaya (Maranaya) Feasts – Feasts of our Lord
Maranaya or Moranaya means 'belonging to our Lord Jesus Christ'. The Syriac word 'Moran' means 'Our Lord Jesus Christ'. Sunday is the Lord's Day – "kuriake". Each Sunday is a "Little Resurrection Day". Sunday has more emphasis because of the relation between the Holy Eucharist on Sunday and is "the Day of the Lord" thus the 'Lord's Day' of the Church. So, it is a Maranaya day. The Church has decided upon certain days related to the purpose of incarnation of our Lord Jesus Christ as Maranaya feast days. 'Maranaya feast' or Maranaya Perunaal means a big day related to Christ. These days are dedicated to Christ and the Holy Church has given supreme importance to some of them.
There are different kinds of Maranaya Days, that should be considered like Sundays. There are days which are considered along with Maranaya feast days, and other days which are celebrated like Maranaya feast days. These festivals help us to meditate and participate in spirit in the life of Christ and experience God's presence in our lives. So Maranaya feast days are of three kinds:
1. Days of significance in the life of Jesus Christ are celebrated like Sundays
2. Days to be considered along with Maranaya.
3. Days to be celebrated like Maranaya.
1. Days of significance in the life of Jesus Christ are celebrated like Sundays. They are: –
1. Circumcision Day – January 1
2. Danaho / Denaha (Baptism of our Lord – January 6
3. Mayalto (Presentation of our Lord to the Temple) – February 2
4. Suboro (Vachanippu – Annunciation to Blessed Virgin Mary) – March 25
5. Transfiguration Day (Koodara Perunaal) – August 6
6. Sleeba Feast – Feast of Exhalation of the Cross – September 14
7. Birth of Christ (Yeldho) – Christmas – December 25
8. Hosanna – Palm Sunday
9. Pessaha – Maundy Thursday
10. Good Friday
11. Kymtha – Resurrection of our Lord
12. Sulokho – Holy Ascension of our Lord
13. Pentecost – Descent of the Holy Spirit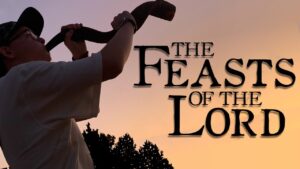 2. Days to be considered along with Maranaya
1) Shunoyo (Falling Asleep of Mother Mary) – Dormition of Virgin St Mary – Aug 15
2) Commemoration Day of St. Peter and St. Paul – Jun 29
3) Commemoration Day of St. Thomas (Dukrono – for India) – Dec 21/Jul 3
3. Days to be celebrated like Maranaya Remembrance
Day of the Saint on whose name the church is dedicated should be celebrated as Maranaya in that Particular Church, like Feast of Parumala Thirumeni – November 2
Mid Lent Day, 40th Friday of the Lent, Holy Saturday, days of the Haasha Week or Passion week